MCAC announced as Finalist of Best of Bham 2016! Thanks Birmingham!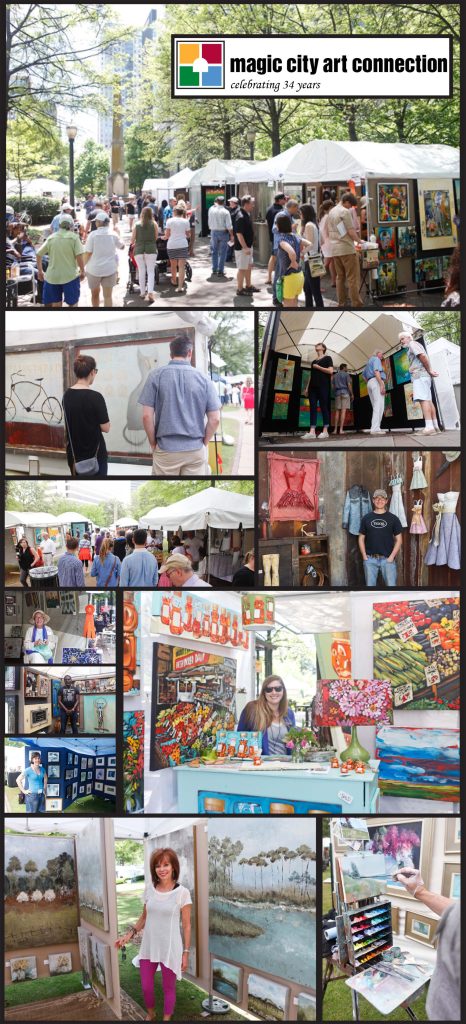 Thank you Birmingham! Magic City Art Connection was just voted as a finalist in the "Best Festival" category of Birmingham Magazine and al.com's Best of Birmingham annual reader's poll. We are smiling from ear to ear! What an honor!
Being a part of Birmingham's cultural landscape over the last 34 years has been beyond wonderful. And seeing the enduring love, support, and excitement from the community for the arts invigorates us as we look to the future. We are especially inspired by what we see happening in Birmingham right now. There are so many great events and festivals around the city that contribute to a lush arts & culture scene here. We relish being in their company, plus salute and thank them for all they do to make Birmingham a magical place to live, work, and play. To quote a famous city slogan you've seen pop up on buildings around town courtesy of the Magic City Mural Collective, "It's nice to have you in Birmingham".
Oh, and a big congratulations to this year's winner, the Sloss Music & Arts Festival!
But above all, many thanks and much love back to you, Birmingham. We hope to see you at the 35th Festival April 28-20, 2017. We can't wait!
#FindArt #Collect #Artists #CorksandChefs #ImaginationFestival #BackyardCentreStage #HighSchoolSculptureProject #ImagineThatParades #EyeBeamProject #ParkPlaceCafe #Family #Fun #SupportArtsandCulture #ThankYou
For a complete list of this year's categories and winners, pick up the September issue of Birmingham Magazine. Or check out the list online, click here.